Tutorial - 15. How to add a watermark onto the output video?
1). Input Flash SWF file from local computer.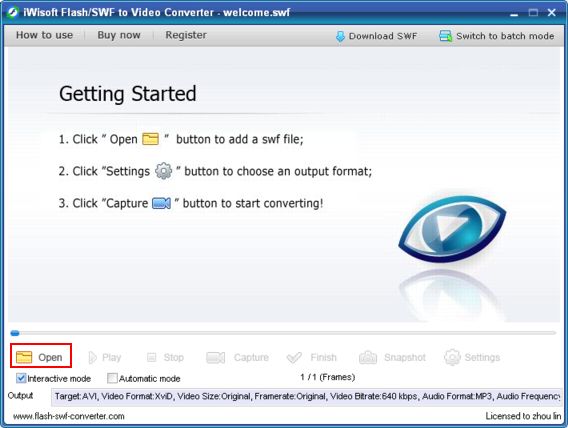 2). Click

button. Under the "Crop & Watermark" tab, check the "Add Watermark" option. Then click

button to select the watermark image.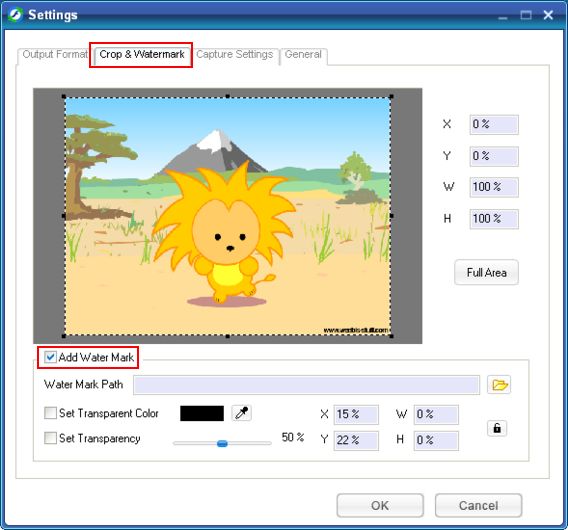 3). You can also select the transparent color and adjust the transprency of the watermark.
4). Click the "OK" button to save the setings.