Tutorial - 1. How to download your favorite Flash (SWF) from any webpage?
You can use the built-in Free iWisoft Flash SWF Downloader to download Flash SWF animations from any webpage.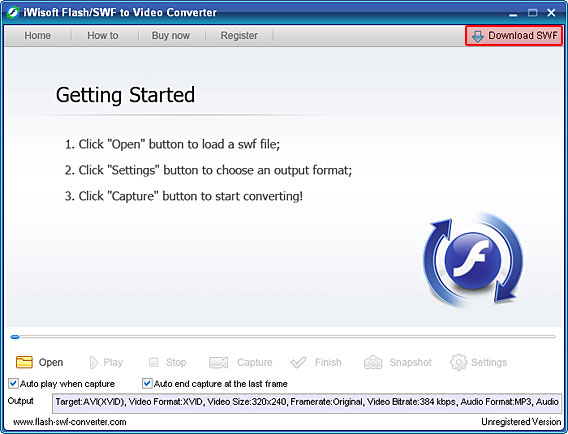 1). Select the output path to save the downloaded .swf files.
2). Enter the URL address that you want to download the Flash swf files from, and then click the "Download" button.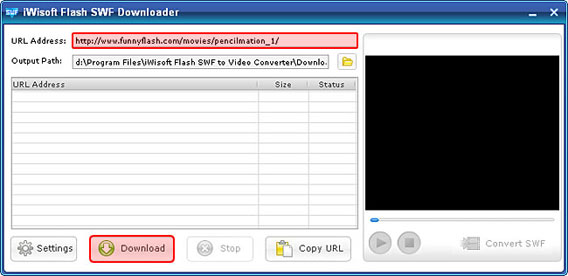 3). You can preview the downloaded Flash SWF file with the Flash player on the right.
4). You can also click the "Copy URL" button to save the swf downloading address to the clipboard, and then download the files with other download managers.